Air conditioner is broken, everything is turned upside down, life is out of balance. The solution now is to immediately call our home repair company (Hotline: 0965.775.866) to fix any problems for your home air conditioner.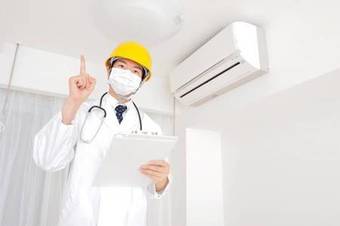 Consultation to repair air conditioners at home after only 15 minutes.
+ Air conditioning is extremely important in the summer, helping us to have a cool, comfortable atmosphere, work effectively, improve the quality of life and avoid pathogens, bacteria, virus in the summer.
+ But when the air conditioner has a problem, cannot work anymore or work worse, no longer feel cool, feel cold - at this time you should check and repair and clean your air conditioner right away.
Signs to call for immediate conditioning repair:



+ When using the air conditioner, if it occurs below, it is best to turn it off, but use and then press the phone, immediately call the nearest air conditioning repair facility to be consulted and overcome problems immediately: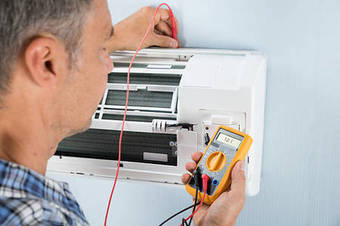 Air conditioners should not be turned on immediately.
The air conditioner does not turn on:
+ This is often called the phenomenon of harmonic power failure. There are many reasons for the air conditioner to lose power such as: Short circuit control circuit, aluminum wire, broken electrical wire, broken aptomat, mouse bite power cord, ...
=> If you find the signal of power conditioner that the test can not fix itself, we need to ask experts to ensure safety and fix this problem more effectively.
The air conditioner turned on but it was not cold or not cool:
+ Most likely your air conditioner is dirty or too dirty, out of gas or broken fans, not running block makes the machine unable to work, working poorly, air conditioning running but not cool.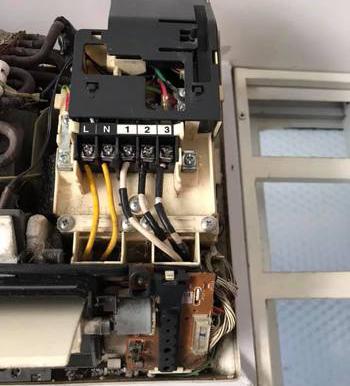 Conditioner turned on but not cool, it is necessary to clean immediately.
The air conditioner turned on but did not run, ran and stopped immediately:
+ When this situation occurs, maybe your machine is really having quite serious problems, you should call the air conditioning experts immediately to fix the problem, to avoid damage to the air conditioner, photos. Enjoy your safety and life.
The air conditioner is working poorly, it is cold but little cold, cold is not deep:
+ 100% of air conditioners do not perform cleaning, maintenance of air conditioners, so running poorly
=> Your air conditioner dirty, too dirty can make things less cool, a lot of dirt clinging to the machine just made the machine work poorly, many bacteria, viruses affect health, make the machine heat up , consume power and reduce life expectancy, quickly damage the machine.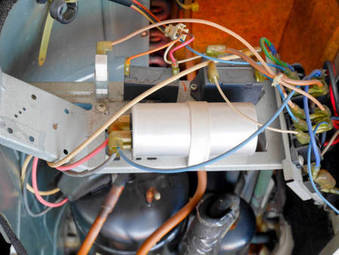 Air-conditioner after being cleaned and supplemented with gas.
The air conditioner flashes, gives an error message, cannot use the controller:
+ At this time, your home air conditioner has a broken circuit, you need to fix the problem immediately by calling the air conditioner repair company (0965775866) for advice, testing and handling problems. , at an extremely low cost without having to spend too much time + a warranty period of up to 13 months ..
>> When the air conditioner breaks down, it affects everyone so repairing air conditioners is indispensable and needs to be done immediately.
+ Repair of air conditioners for companies and businesses.
+ Fix air conditioner for households and individuals.
+ Repair air conditioners for hospitals and schools.
Home repair services provided by the company:


Hanoi refrigeration company specializes in consulting, warranty, providing all services on repair, maintenance of air conditioners at home (

Hotline: 0965.775.866

).
We specialize in providing repair services at home cheap: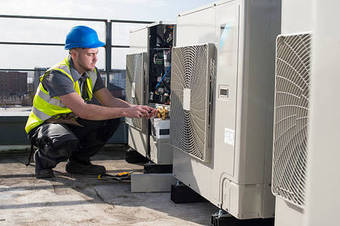 Specializes in troubleshooting air conditioner after 15 minutes of calling.
+ Service repair air conditioning not cool, not cold at home.
+ Air conditioner repair service, no power on, can't use the machine.
+ Fix air conditioner lights, error, loud, shake.
+ Fix block conditioner, block not working.
+ Service replace condenser, check additional gas for air conditioner.
+ Cleaning, maintenance service at home ....
Dangerous harm when the air conditioner is broken, not repaired in time.
When your air conditioner fails, you need to perform inspections and repairs immediately to be able to fix any problems with the machine.
Conditioner, fire, fire should be repaired immediately.
Failure to conduct repair or troubleshooting for air conditioners can cause some harms such as:



+ When the air conditioner is broken, it cannot be repaired immediately, it may cause the machine to stop working for a long time, it is difficult to fix or cannot repair.
+ When your air conditioner runs not cool, working too much may lead to the air conditioner running out of gas, dead condensation, serious running too much, causing the unit to be blocked by the om block causing the machine to die.
+ Air conditioner working poorly, not working, not filtering the air just makes us uncomfortable in the hot summer. That is both at risk for health effects due to temperature, and many pathogens cause illness to people around them, especially the elderly and children.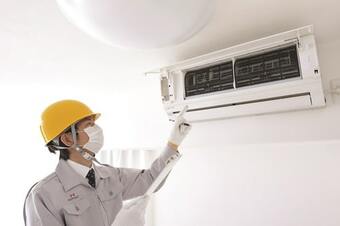 Dirty air conditioner affects health.
+ When you do not check, clean and maintain the air conditioner in time, causing the machine to be dirty, work poorly for a long time, make the machine work poorly, run not cool, consume a lot of electricity, cost electricity and the cost to replace or repair.
Where repair good reputation cheap.



Currently, there are many air conditioner repair centers and facilities in Hanoi, simple and fast inspection and troubleshooting for you. However, not all facilities and units are 100% reliable and effective and especially in terms of price, the issue is always the most concerned.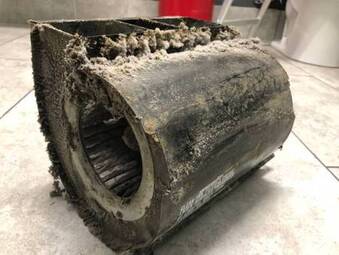 Fix air conditioner + clean the air conditioner.
*** But you can feel secure when contacting the company, an air conditioner repairer in Hanoi (Hotline: 0965.775.866) is always ready to serve you 24/7, work quickly and effectively. , fix any problems for your air conditioner.
=> Conditioning repair facility in Hanoi specializing in warranty repair, hygiene and maintenance of air conditioners in Hanoi, established in 2008, has done installation, cleaning, maintenance and maintenance for a lot of families, agencies and organizations in the city.
+ You can completely trust and use our service to be able to repair your air conditioner in the fastest and best way with reasonable and counterfeit prices.
+ When customers access our service, many customers are hesitant, not really trust our service, 10% of them did not use our service, however After a period of reference, using the services of some other units and not being satisfied.
+ 90% of customers when they first access, repair home repair services, they have trusted and selected our long-term service. Three-fourths of them are very satisfied with the quality of the repair service and all contact to provide services about air conditioning, refrigerators, and heater when needed.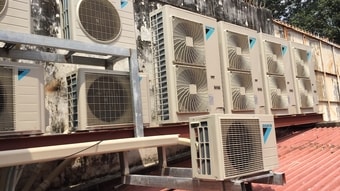 Let us advise and care for your air conditioner.
+ After one or two times of using our air conditioning repair service, customers trust the quality of the service, almost all of them return to use our service, without spending any money. time and effort finding other facilities, just pick up and call, make an appointment and we will contact you proactively to serve you.
=> We would like to make a few notes when selecting current home repair service.
+ For customers who need repair, cleaning and maintenance of air conditioners, if they are using the service for the first time, they should call reputable establishments, avoid fraud and guillotine.
+ Should call the facilities, centers with Hanoi prefix or reliable phone numbers.
+ When calling to clean, repair air-conditioners at home, if it is a girl or a woman, at least two people should stay at home.
+ Repair workers must clearly state the breakdown of the air conditioner let us know (if necessary).
+ Payment is only made when the cleaning, maintenance and repair procedures are completed.
Hanoi air conditioning repair company commits to customers: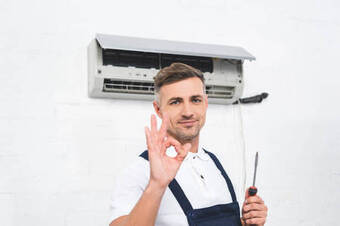 + This is a reputable repair service in Hanoi, ensuring the best quality.
+ Always meet the requirements of customers for repair, maintenance services at home.
+ Always try to be present at the customer's house at the earliest time (from 15 to 30 minutes to move).
+ Troubleshooting, quick maintenance maintenance (from 30 to 60 minutes).
+ No tight guillotine to all customers when performing repair, cleaning and maintenance of air conditioners.
+ Always put safety and responsibility on the top of customers and themselves.
+ Warranty for air conditioning repair services, replacement parts, air conditioning accessories.
+ Especially our director comes up from the main worker with more than 10 years of experience, enthusiastic, motivated staff, trained.
>>> Do not miss the opportunity to consult, check free air conditioning and home repair services cheap + reduce 50% cost of cleaning air conditioning + inspection, troubleshooting equipment washing machine, television, refrigerator, heater "only today".
+ Repair washing machines at home (repair washing machines of all types: Inverter, Sanyo, Lg, Samsung, Panasonic. ,,)
+ Repair refrigerators of all kinds (repair refrigerators Hitachi, Panasonic, Toshiba, Samsung, Lg ....)
+ Fixing an average of hot and cold water at home (fixing hot and cold Ariston, Picenza, Rossi ..)
+ Hygiene and maintenance of air conditioners, washing machines and water heaters at home.
=> Customer care hotline is available 24/7: 0965.775.866
Or comment below our article.
Hanoi Refrigeration Company: Pleased to answer all your questions.